Model SR-FSK-40II/150II
Application
1. The machine is suitable for packging non-sticky, bulk or granular material,such as
med-ical pillsfood-stuffs, plantseeds, washing, powder,coffee,sugar, desiccant, etc.
2. The integrated processes of bag making, measuring, filling, sealing, cutting,
counting and hot pressing codes can be done automatically.
3. Packing material include various kinds of heat-seal lamination,
such as PET/plated AL/PE, PET/PE,NYLON, etc.
1,La machine est adaptée pour Packging non-collant, en bloc ou granulaire,matériel,
tel que médicaments, graine, le lavage, la poudre, le café,le sucre, déshydratant, etc.
2,Les processus intégrés de fabrication de sacs, de mesure, de remplissage, de scellage,
de coupe, de comptage et codes de pressage à chaud peut être fait automatiquement.
3,les matériaux d'emballage comprennent divers types de soudure à chaud,
telles que le laminage PET / plated AL / PE, PET / PE, NYLON, etc.
Feature
1. All stainless steel cover meets ‍GMP standard.
2. Equipped with antipollution and dustproof device.
3. Automatic adjustment of pouch size and filling range.
4. Photocell controller is easy to manipulate.
5. Automatic self support lubricating system, the machine can work 24 hours
and the maximal capacity is 160 bags/min.
6. The operation facility is controlled by American intel computer, all functions are

displayed on digital screen.
7. Minimum sealing temperature variation employs PID temperature,

the tolerance is controlled by ± 2%.
8. Along with assembling automatic no packing alarm system, it can help user to
economize cost.
9. Equipped with easy open system.
10. Ink printer and conveyor are as options.
★ Tout acier inoxydable sur le corps de la machine conforme à la norme GMP.
★ Equipé d'un dispositif antipollution et antipoussière.
★ Réglage automatique de la taille du sac et la gamme de remplissage.
★ Contrôleur Photocellule pour suivre la longueur du sac.
★ Le système automatique d'auto-support lubrification, la machine peut travailler 24 heures et la capacité maximale est de 160 sacs / min.
★Le système est commandée par ordinateur INTEL américain, toutes les fonctions est affiché avec écran digital.
★ La variation de température de scellage utilise la température PID, la tolérance est contrôllé de ± 2 ° C.
★ Avec l'assemblage de système automatique d'alarme quand le film épuisé, aider l'utilisateur à économiser le coût.
★ Equipé d'un système d'ouverture facile.
★Imprimante à encre et le convoyeur sont en option.
Main technical parameters
FSK-40II

Bag size

(L)55-110mm (W)30-80mm

Capacity*

50-160 bags/min

Filling range

5-40ml

Weight

350kg

Dimension(LxWxH)

600mmx790mmx1780mm

Power

220V,50HZ,1.5KW

FSK-150II

Bag size

(L)70-150mm (W)70-115mm

Capacity*

35-60 bags/min

Filling range

30-150ml

Weight

450kg

Dimension(LxWxH)

700mmx800mmx1900mm

Power

220V,50HZ,1.9KW

*Depending on product property and filling range
Other Picture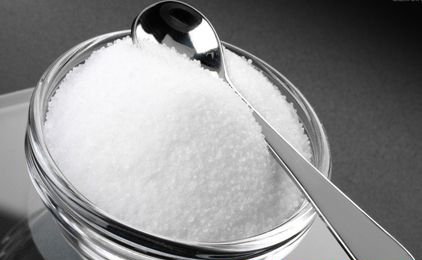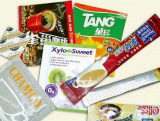 Machine video