Model SR-FSF-40II/50II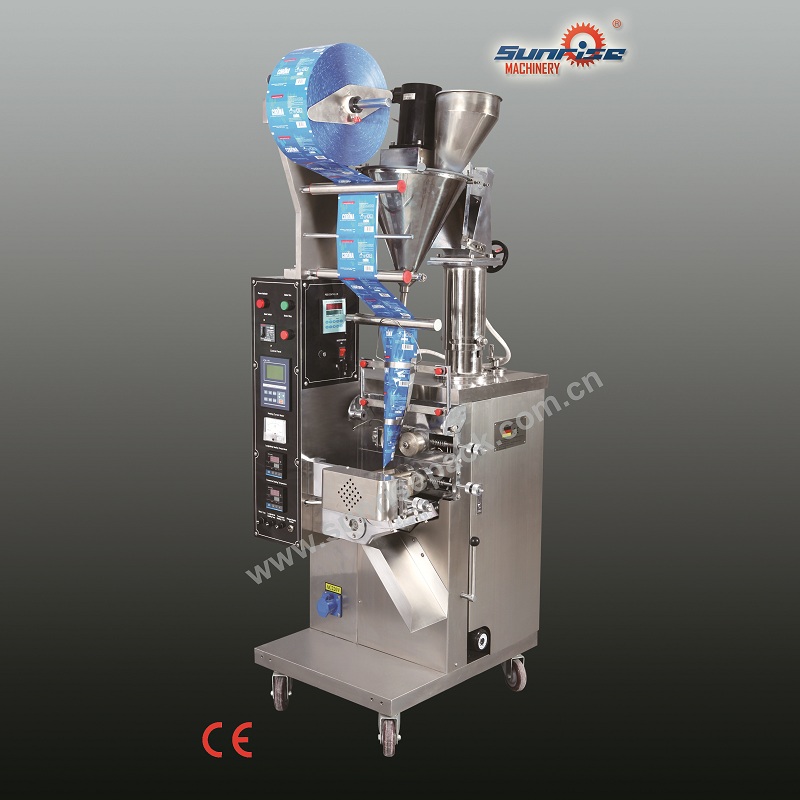 Application

The machine is designed and manufactured specially for powdery and

super fine powdery products Driven by servomotor, the auger is rotating

to fill products; furthermore, the filling range can be adjusted automatically
through computer. The processes of bag making, measuring, filling, sealing,

cutting, counting and hot pressing codes can be done automatically.
Packing material include several kinds of heat-seal lamination,

such as PET/plated AL/PE, PET/PE, NYLON etc.
Feature
1. All stainless steel cover meets GMP standard.
2. Equipped with antipollution and dustproof device.
3. Automatic adjustment of pouch size and filling range.
4. Automatic self support lubricating system, the machine
can work 24 hours and the maximal opacity is 110 begs/min.
5. The operation facility is controlled by American intel computer,
all function are displayed on digital screen.
6. Minimum sealing temperature variation employs PID temperature,
the tolerance is controlled by ± 2%.
7. Long filling screw equipped makes the sealing area clean, strong and compact.
The shut-off door is used to prevent product from clamping at sealing jaw.
8. Ink printer and conveyor are as options.
Main technical parameters
FSF-40II

Bag size

(L)55-110mm (W)30-80mm

Capacity*

30-70 bags/min

Filling range

5-40ml

Dimension(LxWxH)

600mmx790mmx1780mm

Weight

350kg

Power

220V,50HZ,1.9KW

FSF-150II

Bag size

(L)70-150mm (W)70-115mm

Capacity*

35-60bags/min

Filling range

30-150ml

Dimension(LxWxH)

700mmx800mmx1900mm

Weight

450kg

Power

220V,50HZ,1.9KW

*Depending on product property and filling range
Other Picture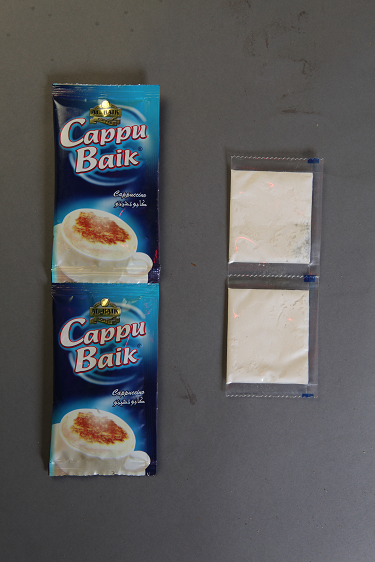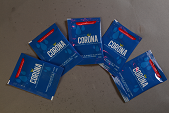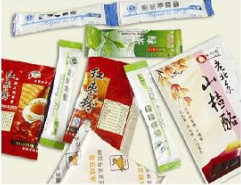 Machine video